ALGORITHM
Algorithm is the numerical/mathematical representation of a problem, including any numerical method or recipe used to solve the problem.
In order to understand the heart activities regarding cardiac output, you will have to solve the system of equations shown below:
EQUATIONS







A THREE-COMPARTMENT MODEL ON THE STELLA PROGRAM
The purpose of the prototype below is to show you the similarity between the developed model for this project and the scanned picture from Mathematical Methods in Medicine.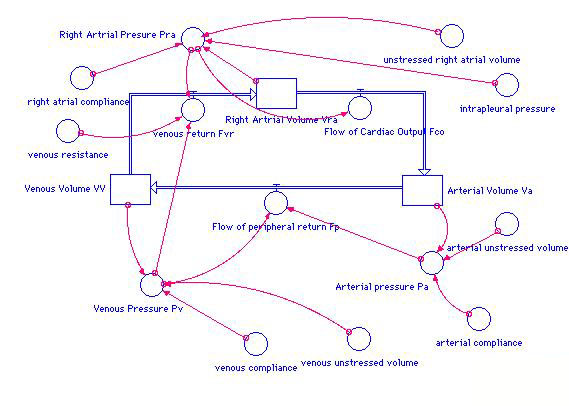 HEART AND LUNGS
(Scanned picture from page 191)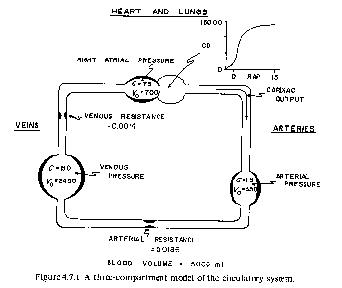 A list of equations and a list of perl programming language are available for these models.
---
Home / CARDIOWEB: An Interactive Web-Based Cardiovascular Model / About the Author / Application / Architecture / Physiology / Run the Cardiovascular Model / Range Values / Glossary of Terms
---