Quick Links:
---
* It is the policy of The Shodor Education Foundation that no otherwise qualified student should be discouraged from participation due to financial circumstances. Financial assistance is available for all programs.
2023 Fall Workshops now open for registration!!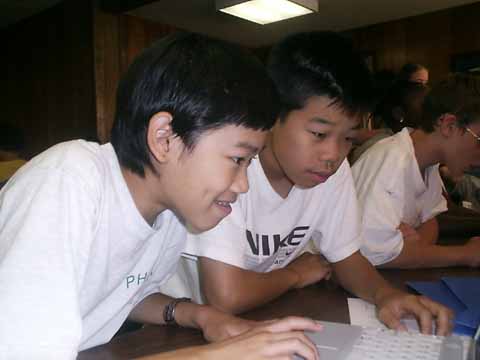 Thank you for your interest in Shodor's SUCCEED Workshops for students! All workshop offerings are listed below and will be held in-person.
6th - 8th Workshops
9th - 12th Workshops
A $25 non-refundable deposit (per workshop) will be due two weeks from receipt of the application. There is also a one-time per year $25 non-refundable registration fee. If you register for multiple workshops, you only need to pay the registration fee once.
In addition to your online application, we need to have additional records for each student. In order to print this packet out, download it here: Download Document. Please fill out the last page and mail it with your payment. If you use a mailing method that can ship to a P.O. Box:

Shodor Workshops
P.O. Box 11370
Durham, NC 27703

Otherwise:
Shodor Workshops
1100 N. Miami Blvd
# 11370
Durham, NC 27703

Applicants will receive an e-mail from the Workshop Coordinator with all necessary information. For more information and if you have additional questions, you may respond to the confirmation email, or call (919) 530-1911 and leave a message for the Workshop Coordinator.
Listed workshop fees include the deposit and registration fee.