---
RAMP: Realizing Achievement in Mathematics Performance.
Students continue to learn vital skills in arithmetic and algebra. More students are prepared for higher level math in high school with the added focus on conceptual understanding in elementary and middle grades. RAMP places higher demands on all students and prepares them to learn more math than ever before.
For Students - A Revised Curriculum and More Math for All.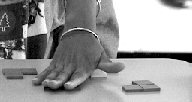 Emphasis is on analytic and algebraic thinking.
Math is used as a tool for communication.
Skills are practiced in the context of applications.
Technology and writing are used on a regular basis.
Repetition is decreased; depth of study is increased.
Application of concepts leads to conceptual understanding.
Test performance is improved.
For Parents/Guardians and Community - A Partnership to Support Students Learning Math.
Parents/guardians receive:

More communication regarding the math curriculum.
Clear instructions for homework support.
Opportunities to see math applied to everyday situations.
Support for seeking appropriate, challenging math for their children.
Training to enable parents/guardians to better help their children.

The community receives students who are better prepared to enter the workplace.

Parents/guardians and the community are encouraged to:

Demand strong effort from all children.
Support training for teachers.
Do math together with children.
For Teachers - More Support and Higher Expectations.
Support from peer leaders.
Improved curriculum materials.
Collaborative study groups.
Intensive, sustained training in curriculum and teaching techniques.