Welcome to Durham Public Schools Project RAMP
(Realizing Achievement in Mathematics Performance):
A Web site for the Community.
---
Text Only Version
---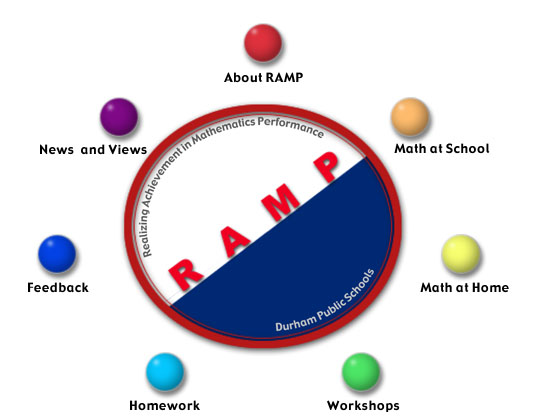 ---
Click on the buttons above or the text links below to navigate the site.
---
About RAMP | Math at School | Math at Home | Workshops | Homework | Feedback | News and Views
---
Problems/Comments/Suggestions? Send mail to: ramp@shodor.org.
Are you a student who would like to help develop this site?
Send a message to: ramp@shodor.org.
Developed by


The Shodor Education Foundation, Inc.
Copyright © 2000-2004 All Rights Reserved
Last Updated:
---
This Web site was supported in part with funds from NSF ESI #9819542. The opinions
expressed are those of the authors and not necessarily those of the National Science Foundation.