Penicillin and You
Why you should take your medicine exactly like the doctor said
---
This project is an investigation into the pharmacokinetics of penicillin, ie, how penicillin moves through the body. There are three main parts to this project: the application (what the problem is), the algorithm (how we model the problem), and the architecture (how we use the model).

Application
What is the problem?

Algorithm
How do we model it?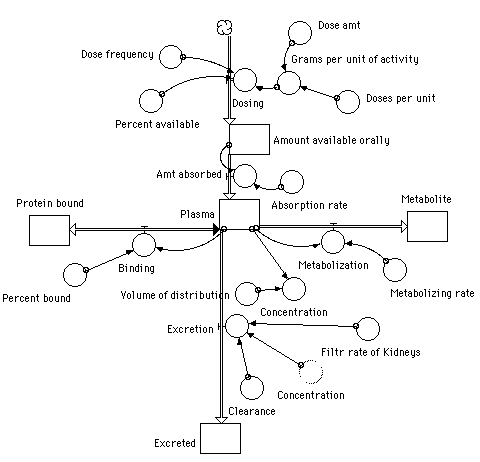 Architecture
How do we run the model?

Model
Run the model!
Attention:This web site and model are not intended to replace the advice of a physician or pharmacist. Consult a physician or pharmacist for all information or guidance about prescription medications.
---
Written by Faith Drickamer and Wendy Jones, under the direction of Robert Gotwals of the Shodor Education Foundation
email us with questions or comments at drickame@ncssm-server.ncssm.edu or jonesg@odie.ncssm.edu
March 18, 1998